Most buyers are always looking to optimize their purchases to capitalize on their deals. Games that stimulate the player's mind and challenge them to develop their mental skills in an engaging and fun way are an area of optimization that has continued to draw people's interest for a long time.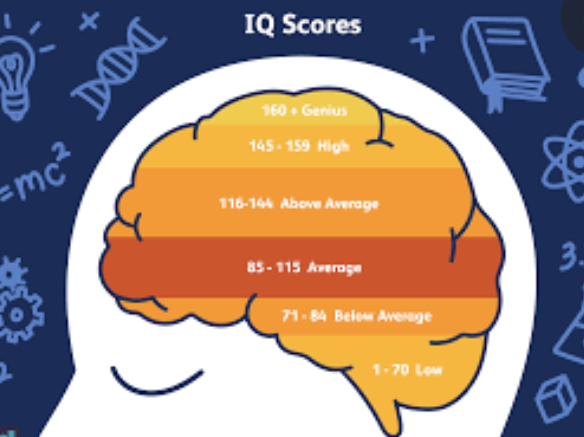 Often, it only takes a summer break to throw school-going kids out of sync when they return to school. It is common for adults to feel as if their expertise and skills are continuously thinning and narrowing because their routine is programmed to stimulate their minds in a specific way as they work on their specialized job. It does not give them any new puzzles and challenges to solve.
Playing a game that doesn't allow you to play it on autopilot because it challenges you to be imaginative as you encounter constantly changing problems is a great way to pass the time.
Whether you fill out a Sudoku puzzle or fiddle with your Rubik's cube, it is essential to improve yourself. Here are a few games that will improve your mental agility in a fun way:
1. Lumosity Brain-Training App, free to download
This popular brain-training game has over 85 million downloads worldwide. Lumosity offers over thirty brain training games to challenge your minds. Players can track their scores, follow their progress, and compare their scores against other players.
2. Hasbro Scrabble Crossword Game, $16.99
Are you trying to increase your vocabulary, become more confident with words, and think fast and sharper? Scrabble is a well-liked board game that will do the trick for you. The player is confronted with an endless mix of words to sharpen their thinking and make them a wordsmith who does not have to check their dictionary constantly.
3. Sudoku: 400+ Sudoku Puzzles (Easy, Medium, Hard, Very Hard), $6.29
Just like crossword riddles and puzzles, Sudoku is a game that makes you smarter and increases your neuroplasticity. Players with improved neuroplasticity can view challenges from numerous angles and understand and anticipate patterns.
3. Fit Brains Trainer App by Rosetta Stone, free to download
This popular app has been ranked the best education app in over ninety countries. Fit Brains Trainer App has a wide selection of brain trainer games that stimulate your EQ and IQ. Players can train their brains using personalized daily training challenges and science-based games. The player's speed, focus, and memory are challenged as the app stimulates their EQ.
4. Of Course!: The Greatest Collection of Riddles & Brain Teasers For Expanding Your Mind, $9.95
Another incredible way for players to increase a player's neuroplasticity and help their brains recognize new patterns is by solving riddles. The players must think dexterously and creatively to solve the word puzzles that improve their creativity.
5. Rubik's Cube Game, $7.89
Rubik's cubes are a great way to keep your mind productive and active. They improve the player's concentration, allow them to process thoughts faster, improve hand-eye coordination, and boost their short-term memory.
6. Ultimate Mind Games: With Over 400 Puzzles, $4.90
Crosswords and puzzles are a fun and incredible way for players to relieve stress and mitigate it with challenging situations that can pop up in real life. Such puzzles help the player develop their critical thinking, and enhance their visual perception and memory, making them happy.
7. Lattice Board Game, Deluxe Edition, $34.99
Lattice is a strategy board game that develops the player's spatial and cognitive recognition, interpersonal skills, and planning.
8. Family Classic Chess, $11.82
Chess has been historically used to help improve critical thinking and strategic thought across any age group. It keeps the player's mind nimble and deft in older players and helps hone the critical skills of young children. Chess players score higher on IQ tests than non-players.
9. Monopoly Board Game, The Classic Edition, $22.15
Monopoly contains numerous real-life challenges and problems that are presented to the player in a fun and engaging way. Players can flex their strategy and creativity by trading, buying, and selling across the board as they contend with others.
10. Ticket to Ride, $34.99
Ticket to Ride enables players to make decisions that can apply in real life without pressuring them to ensure creativity. It develops the player's mental skills by enacting an adventure with numerous challenges.
11. Codenames, $14.99
This social word game challenges players to sharpen their minds. Two spymasters alone are aware of their agent's real name. They give one-word clues to their teammates, and the team tries to correctly coordinate the list of clues to the actual name while avoiding an assassin.
12. Yueton Metal IQ Puzzle Set, $5.99
Yeaton Metal IQ Puzzle set has metal puzzles that are fun and satisfying for players over six years. It dates over 2,000 years ago and is one of the oldest puzzles. The players must use creative thinking and logic to work puzzles and improve their patience.
The puzzles rely on hand-eye coordination, like Rubik's Cubes, and improve your thought process and short-term memory.
13. Sequence Game, $14.29
The game is challenging for adults but easy enough to play by children. In Sequence, the player uses a sequence of poker-like chips on a board to outsmart their opponents. The player employs strategy, luck, creative thinking, and logical plans to block opponents and outplay them.
14. Snippets – The Fast Paced, Anything Goes Word Game
This fast-paced word game requires players to as many words as they can in one minute. The words must relate to that round's snippet.